About Us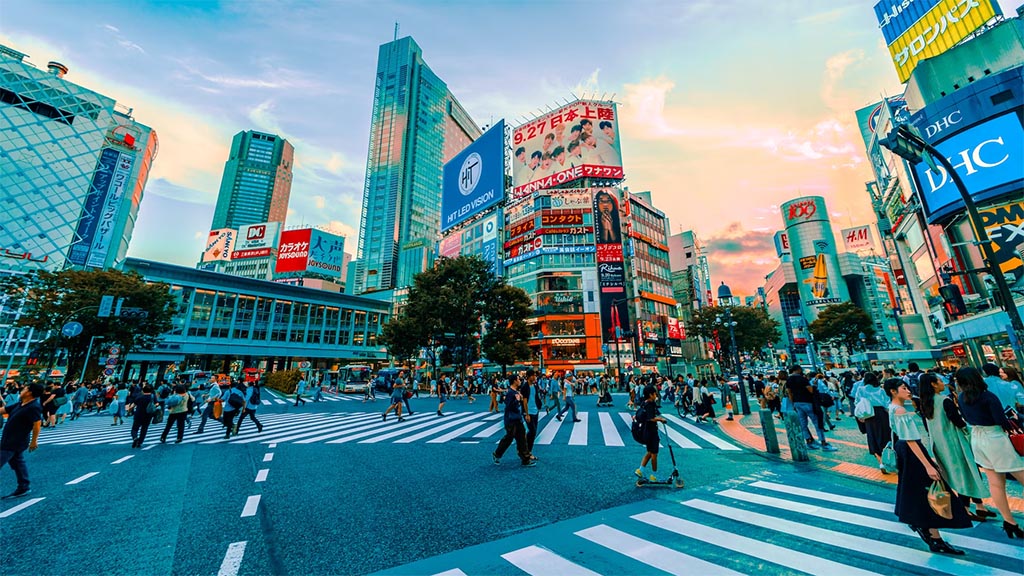 Welcome to HappyInJapan, your inside look at life in the Land of the Rising Sun. We created this blog to provide firsthand experiences and insights about Japanese culture, food, travel, and everyday living from the perspective of native residents.
Our blog is run by a team of writers who were all born and raised in Japan. We come from diverse backgrounds across the country, from buzzing Tokyo to the mountainous villages of Nagano. Together, our team provides a well-rounded viewpoint into the nuances of local life across Japan.
We started HappyInJapan to share our passion for this fascinating country. There is so much beauty, history, and joy to be uncovered here. Our goal is to take you on a journey through Japan's dynamic culture and help foster a deeper appreciation for what makes this place so special.
Join us as we share our stories, tips, and reflections on topics like:
Japanese customs, etiquette, traditions, and philosophies
Exploring world-famous destinations and under-the-radar local gems
Savoring iconic dishes, snacks, and restaurants
Navigating daily life, from housing to transit to social norms
Local arts, music, festivals, architecture, and more
Whether you're planning a trip to Japan, learning about Japanese language or culture, or just love reading about life abroad, we hope our blog provides valuable insight. We try to educate and entertain through storytelling, photography, videos, and more.
Thank you for being part of our community! Please drop us a comment to say hi or share suggestions. We can't wait to embark on this journey together.
Contact Us:
To Contact us, please send email to:

Terms and Conditions
Please read these terms and conditions ("terms and conditions", "terms") carefully before using HappyinJapan.com website ("website", "service") operated by HappyinJapan.com ("us", 'we", "our").
Conditions of use
By using this website, you certify that you have read and reviewed this Agreement and that you agree to comply with its terms. If you do not want to be bound by the terms of this Agreement, you are advised to leave the website accordingly. HappyinJapan.com only grants use and access of this website, its products, and its services to those who have accepted its terms.
Privacy policy
HappyinJapan.com is committed to protecting the privacy of its users. HappyinJapan.com does not sell, trade, or rent e-mail addresses, personal and medical information displayed on our website.
HappyinJapan.com respects the legal requirements, including those concerning medical and personal information privacy, that apply in the country and state of it's location.
Age restriction
You must be at least 21 (eighteen) years of age before you can use this website. By using this website, you warrant that you are at least 21 years of age and you may legally adhere to this Agreement. HappyinJapan.com assumes no responsibility for liabilities related to age misrepresentation.
Intellectual property
You agree that all materials, products, and services provided on this website are the property of HappyinJapan.com, its affiliates, directors, officers, employees, agents, suppliers, or licensors including all copyrights, trade secrets, trademarks, patents, and other intellectual property. You also agree that you will not reproduce or redistribute the HappyinJapan.com's intellectual property in any way, including electronic, digital, or new trademark registrations.
You grant HappyinJapan.com a royalty-free and non-exclusive license to display, use, copy, transmit, and broadcast the content you upload and publish. For issues regarding intellectual property claims, you should contact the company in order to come to an agreement.
User accounts
As a user of this website, you may be asked to register with us and provide private information. You are responsible for ensuring the accuracy of this information, and you are responsible for maintaining the safety and security of your identifying information. You are also responsible for all activities that occur under your account or password.
If you think there are any possible issues regarding the security of your account on the website, inform us immediately so we may address them accordingly.
We reserve all rights to terminate accounts, edit or remove content and cancel orders at our sole discretion.
Applicable law
By visiting this website, you agree that the laws of the [location], without regard to principles of conflict laws, will govern these terms and conditions, or any dispute of any sort that might come between HappyinJapan.com and you, or its business partners and associates.
Indemnification
You agree to indemnify HappyinJapan.com and its affiliates and hold HappyinJapan.com harmless against legal claims and demands that may arise from your use or misuse of our services. We reserve the right to select our own legal counsel.
Limitation on liability
HappyinJapan.com is not liable for any damages that may occur to you as a result of your misuse of our website.
HappyinJapan.com reserves the right to edit, modify, and change this Agreement at any time. We shall let our users know of these changes through electronic mail. This Agreement is an understanding between HappyinJapan.com and the user, and this supersedes and replaces all prior agreements regarding the use of this website.